Import - Set Screws System of Measurement: Metric Point Type: Flat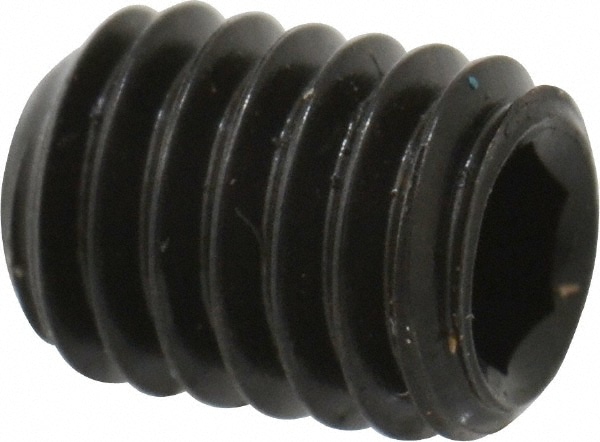 Rotate
Alternate View Thumbnails
Would you like to provide feedback on this item?
Qty:
Enter in multiples of 100
Features and Benefits
Flat points have completely flat points that do not extend outward. They are used for frequent adjustments and relocations without deforming the material. Flat points work well in thin-walled materials.
Hex socket drive types have a hex-shaped recess in the head and are driven with hex keys or hex socket bits. The driving surface is protected from external damage and provides six sides of contact surface for added torque.
Alloy steel is the strongest of all steel types. It has high tensile strength and offers excellent resistance to wear, fatigue and galling.
Specs
Set Screws; System of Measurement: Metric; Point Type: Flat; Thread Size (mm): M3x0.50; Length (mm): 4.00; Drive Type: Hex Socket; Material: Alloy Steel
System of Measurement
Metric
Material Grade
Grade 14.9 (45H)
Finish/Coating
Black Oxide
Length Measurement Type
Overall Length
Fastener Standard
DIN 913; ISO 4026