SHOWA's Eco Best Technology® (EBT)
Reduce the impact that gloves have on the environment
Thanks to its special composition, the Eco Best Technology® (EBT) gloves decompose within 1 to 5 years in active landfills, whereas regular nitrile gloves need more than 100 years to decompose thoroughly. EBT is a next step in SHOWA's sustainability journey: a way to reduce the impact that gloves have on the environment.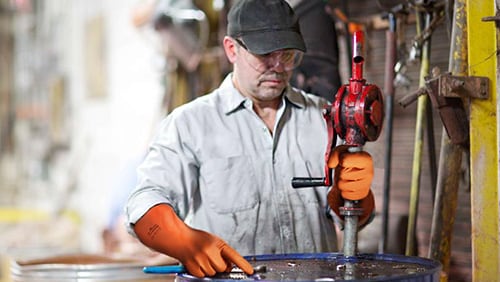 707HVO Nitrile Gloves
Blends the best of disposable and chemical-resistant technology to deliver optimum fit, feel and comfort while protecting against chemicals.
Bright orange color to increase visibility
Protects against grease, chemicals and abrasion
9 mil thickness with a bisque finish which offers abrasion protection
21 CFR/FDA compliant for direct food contact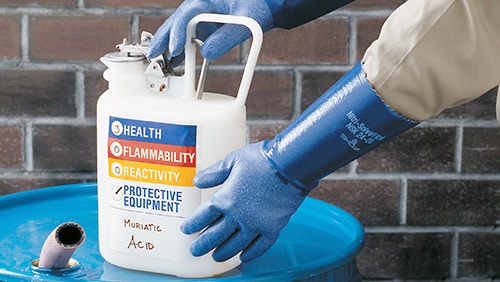 NSK24 Nitrile Gloves
Provides excellent protection from a wide array of solvents, oils and acids. Super flexible, watertight, knit-lined nitrile glove.
Double nitrile coating to offer excellent chemical and abrasion protection
Cotton lined to absorb perspiration and add comfort
21 CFR/FDA compliant for direct food contact
Videos and Related Article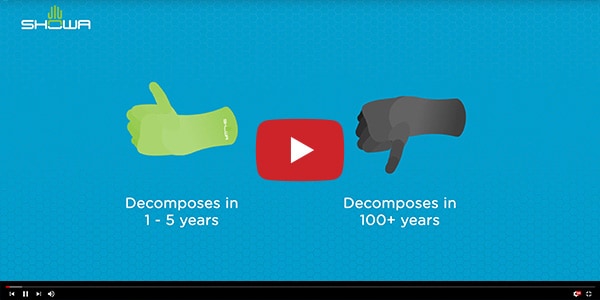 Eco Best Technology® by SHOWA
Made with SHOWA's revolutionary Eco Best Technology® (EBT), these biodegradable gloves offer exceptional protection from dirt, grime, chemical exposure, abrasion and other potential hazards without damaging our environment.
Watch the video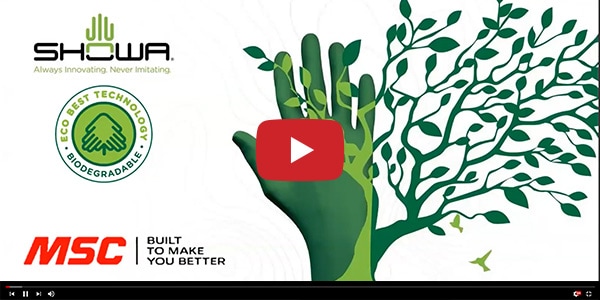 Webinar Playback: Biodegradable Gloves—Cost-Effective Ways to Stay Green
Discover how you can reduce your environmental footprint while making cost-effective decisions.
Watch the webinar playback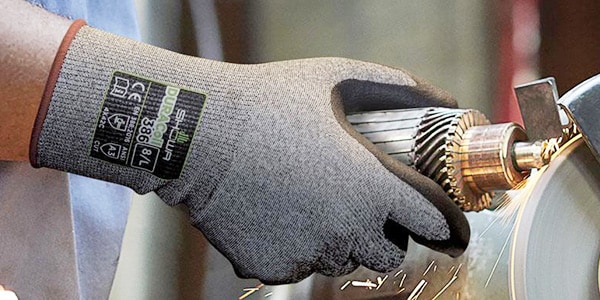 How SHOWA Is Driving PPE Innovation in the Workplace
From creating the world's first biodegradable disposable nitrile glove to inventing the first one made from PVC, SHOWA is an innovator in the hand protection space. Here's how it uses research and development to lead in the PPE market.
Read the article