ControlPoint Inventory Management Vending Solutions
---
Gain Visibility and Control while Reducing Costs, Increasing Productivity and Profitability.
MSC's Inventory Management (IM) vending solutions are modular, configurable, flexible and offer a web-based dashboard view of your production inventory. This solution-set is built on the latest technology — touch-screen and cloud-computing, and powered by robust software that includes comprehensive reporting.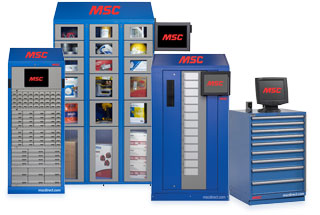 Drawer Locker Carousel Cabinet
Creating the Right Vending Solution for You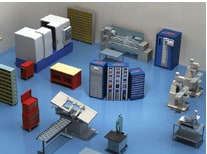 New features include tablet-like gestures for screen activation.
MSC draws on decades of supply chain and product application experience when we work with you to determine the right vending solution for your business. Our five step process helps ensure we tailor a vending solution configured to meet the needs of your business, based on how you operate and what you want to accomplish. Get started today with a free inventory management assessment.

Get Total Control from the Start
Make sure your team can get the right tooling and supplies where and when they are needed. Eliminate wasted motion and time spent tracking down items. Gain visibility and control over consumption while providing 24/7 availability, accountability and security with a single point of control.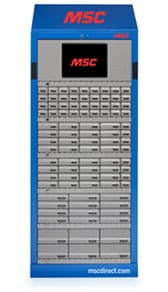 ControlPoint Drawer
Flexible vending workhorse with multi-drawer, configurable design.
Ideal for high value production needs offering high storage capacity with minimal footprint.
Features progressively opening drawers.

Access the Drawer data sheet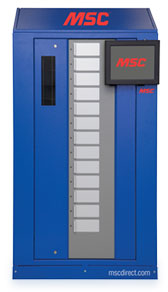 ControlPoint Carousel
Versatile item management with flexible configuration options.
Ideal for a large number of different types of items in a limited space.
Provides 468 secure locations.

Access the Carousel data sheet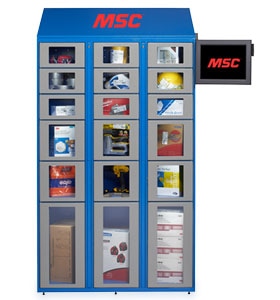 ControlPoint Locker
Secure organization for many kinds of check-out/check-in items.
Ideal for accommodating a range of items, including large or heavy items.
Each locker can hold up to 165 lbs.

Access the Locker data sheet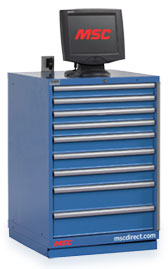 ControlPoint Cabinet
Electronically controlled tool cabinet for versatile item management.
Ideal for managing a wide range of metalworking and MRO products from low-cost non-production items to higher-cost production inventory.
Available in three models; 10-drawer unit with or without a control tablet.

Access the Cabinet data sheet