Quick Change Discs are used in leveling and finishing, grinding, deburring and blending applications. They eliminate the need for installation tools due to their twist-on-and-off attaching systems, which allows for a rapid disc change and maximizes productivity by minimizing downtime. They are ideal for stock removal on most types of ferrous and nonferrous metals, composites and fiberglass.

Quick change discs are primarily used with right angle grinders. These grinders are typically air powered, but can also be portable electric grinders.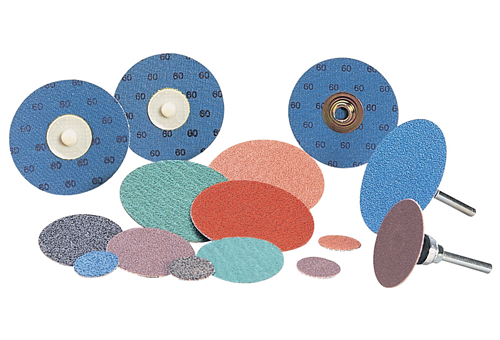 Coated and Non-Woven Discs:
Coated abrasives can be used for most applications, from grinding to polishing. They consist of a thin layer of abrasive adhered to fiber, paper, cloth or rubber.


Non-woven abrasives reduce undercutting and gouging of surfaces. They are frequently used in deburring, surface preparation and as a final finishing step.

Choosing the correct abrasive material for your surface can shorten grinding time, reduce cost, and prevent premature wear. Aluminum oxide, for example, is a great all-around abrasive material, while diamond is used on specific materials like ceramic.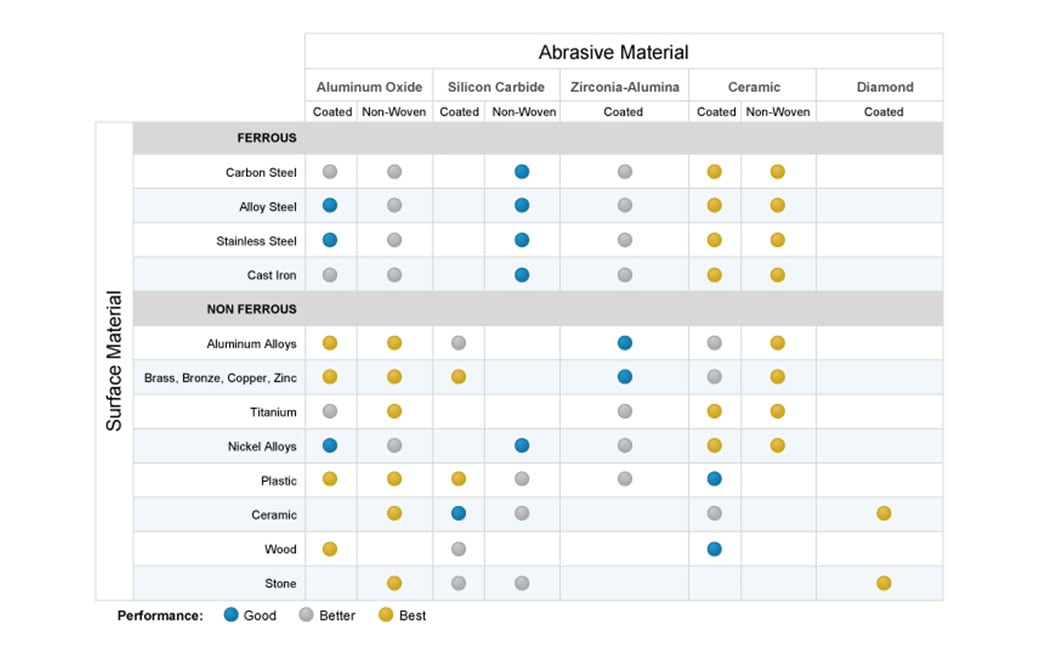 Aluminum Oxide is the most commonly used abrasive. Best suited for general-purpose deburring and blending, it is tough, economical and fracture resistant. It is commonly used on ferrous alloys, high-tensile materials, and wood.

Ceramic provides a sharp, high-purity grain that offers cooler cutting. Commonly used for precision grinding of steels, hard alloys and exotic materials. It is more durable than natural aluminum-based products.

Ceramic Alumina is suited for general-purpose deburring and blending. It is commonly used on ferrous alloys and high-tensile materials.

Diamond is one of the hardest abrasive materials. Commonly used in grinding and polishing ceramic, stone and aluminum alloy.

Silicon Carbide is a fast-cutting abrasive that is harder than ceramic. It is commonly used on nonferrous metals and in low-pressure applications.

Zirconia Alumina is best for medium- to heavy-material removal. The very fine material grain microstructure constantly fractures to produce new sharp edges. It is used on carbon steels, aerospace alloys, forgings, some stainless steels and more.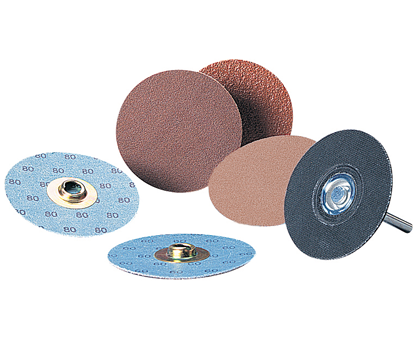 ---

Attaching Systems:
Quick Change Discs come in a choice of three safe, easy-to-use attachment types: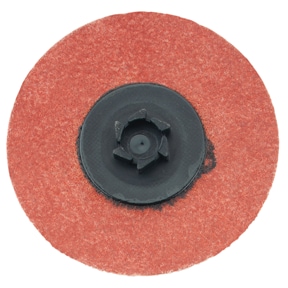 Type P attachment systems feature a snap-on/snap-off system. They are interchangeable with TP and Type I Styles.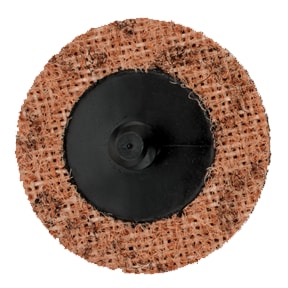 Type R attachment systems feature roll-on/roll-off style fasteners (External Thread). They are interchangeable with Roloc, TR and Type III Styles.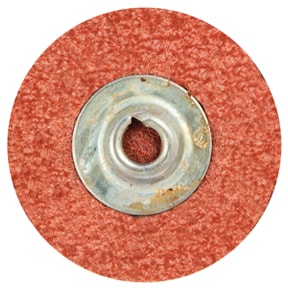 Type S attachment systems feature a turn-on/turn-off style fastener (1/4-1/2 turn to lock in place). They are interchangeable with TS and Type II Styles.

Safety Tip:
Improper use of any abrasive product could result in serious injury or possible death. Please refer to and comply with ANSI safety standards before using any abrasive product. All users should use appropriate personal protective equipment, including safety glasses, face shields, gloves, aprons, hearing protection and dust protection. Use wheel guards as supplied by the tool manufacturer. Never exceed the maximum speed rating of the backup pad and disc.


---

Coated & Non-Woven Abrasives From MSC: