A History of
Commitment, Leadership
When Sid Jacobson began selling cutting tools from the trunk of his car in 1941, he operated with integrity, respect and a commitment to each customer. He was a leader whose values and passion for excellence are the foundation of what has become MSC Industrial Supply Co. From being the first to use technology in distribution to expanding from one category into 40 to offering critical expertise beyond the product, our company has grown into a $3.2 billion business. With 80 years of rapid growth and change, we remain committed to delivering the pioneering products and services that help our customers run even better businesses.
MSC History
Every major milestone in our history has been based on servicing the needs of our customers. Take a look at some of the highlights below and join us as we look forward to the achievements yet to come.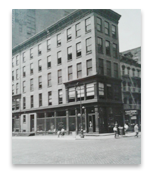 1941
Sid Jacobson founded Sid Tool Co. in New York
1946
Sid Tool Co., Inc., was incorporated on September 6, 1946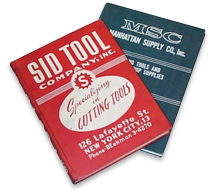 1964
Published its first catalog, The Big Book.
Moved operations from New York City to Ames Court in Plainview, Long Island - MSC's first Customer Fulfillment Center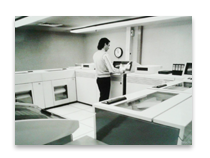 1969
Entered into computerized inventory management and order processing, one of the first distributors to do so
1978
Established a fully integrated Quality Assurance Department, one of the first distributors to do so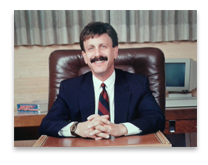 1982
Sid Jacobson's son, Mitchell Jacobson, became President of MSC
1988
Offered UPS 1- to 2-day delivery
Opened its first branch in Pawtucket, RI
1989
Introduced Total Quality Management
1990
Opened a second Customer Fulfillment Center in Atlanta, GA
1991
Started the industry's first Same Day Shipping Guarantee
1994
Began major product expansion into MRO-type product categories
1995
Began trading on the NYSE (ticker symbol MSM)
1996
Opened a third Customer Fulfillment Center in Elkhart, IN
1997
Relocated its Plainview, NY, Customer Fulfillment Center to Harrisburg, PA
1998
Moved its Customer Support Center/Corporate Headquarters to Melville, NY
1999
Opened a fourth Customer Fulfillment Center in Reno, NV
2000
"Big Book" items offered on the Internet
2002
Awarded GSA Contract #GS-06F-0010N
2003
Awarded USPS MRO Contract #2CMROS-03-B-4457
2004
Started the West Coast expansion by opening our first sales office in Southern California (the Los Angeles sales office)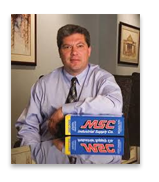 2005
David Sandler promoted to CEO.
Launched new Keyword Search on mscdirect.com.
2006
MSC acquires J&L Industrial
2007
Successfully merged J&L's systems to MSC's computer systems. Completed the integration of the J&L distribution centers, positioning MSC to begin working on full integration and offering customers the best of both worlds.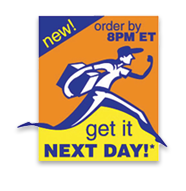 2008

MSC launched its "Get It Next Day... at no additional cost" program with a standard national ordering cut-off time of 8:00PM ET.

MSC fully integrated J&L and launched a new brand, "MSC/J&L Metalworking," focused on offering technical information and assistance, products and services targeted towards our metalworking customers
2009
MSC completed the final phase of the brand transition and MSC/J&L Metalworking became MSC Industrial Supply - Metalworking's Best Choice. The focus continues to be on metalworking - offering customers best-in-class service and technical assistance.
2011
MSC continues West Coast expansion with the acquisition of Rutland Tool. MSC also acquires American Tool Supply (ATS). MSC achieves $2 billion in annual sales!
2012
MSC acquires ATS Industrial Supply (Salt Lake City, UT and Phoenix, AZ). Launches new "Best in Class" MSCDirect.com web experience.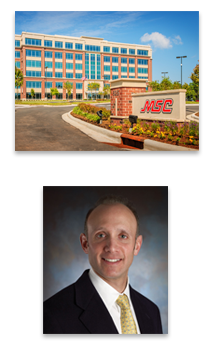 2013
MSC acquires Barnes Distribution North America to expand its industry leading inventory management solutions and its footprint in Canada
MSC opens new customer support center in Davidson, N.C., to support growth
MSC earns ISO 9001-2008 Registration, a global recognition of our commitment to high quality and continuous improvement
Sid Jacobson's grandson, Erik Gershwind, became President and CEO
2014
MSC ranks #40 on Internet Retailer's Top 500 Guide® and achieves a digital milestone by conducting half of its business online, reflecting changing customer demands
MSC opens its most advanced Customer Fulfillment Center in Columbus, Ohio
2017
MSC acquires DECO Tool Supply Co., an industrial supply distributor based in Davenport, Iowa, to expand its footprint in the region.
2018
MSC acquires All Integrated Solutions, a value-added distributor of industrial fasteners and components, MRO supplies and assembly tools based in Franksville, Wisconsin, to expand its inventory management solutions portfolio.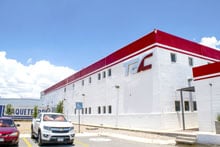 2019
MSC completes a transaction with TAC Global Solutions, a Mexican industrial distribution company, to expand into Mexico.
2021
MSC acquires Wm. F. Hurst Co., LLC, a Wichita, Kansas-based distributor of metalworking tools and supplies with deep expertise in the aerospace industry.