The HyFlex Series
HyFlex 11-931
Sizes: 6-11
Palm Coated
Coating Material: Nirtile/PU BlendLiner
Material: HPPE Dyneema Diamond
Cuff Style: Knitwrist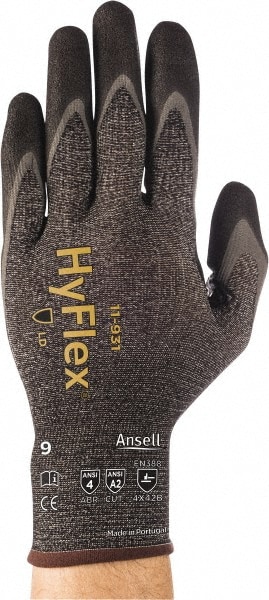 HyFlex 11-937
Sizes: 6-11
3/4 Coated
Coating Material: Nirtile/PU BlendLiner
Material: HPPE Dyneema Diamond
Cuff Style: Knitwrist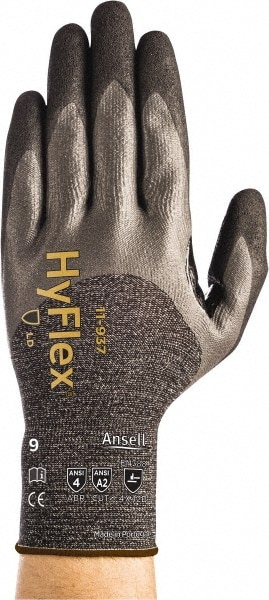 HyFlex 11-939
Sizes: 6-11
Fully Coated
Coating Material: Nirtile/PU BlendLiner
Material: HPPE Dyneema Diamond
Cuff Style: Knitwrist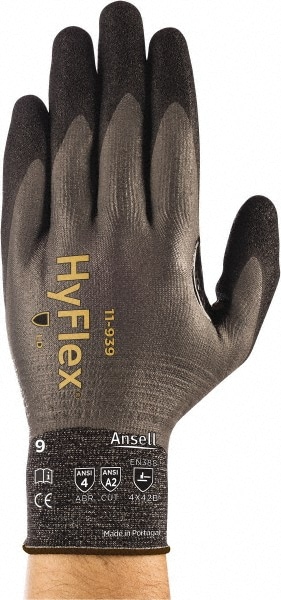 Key Features & Benefits

Ultra-lightweight 18 gauge design provides dexterity and a high level of comfort.

Reinforced thumb crotch for increased protection & longevity.

High durability FORTIX coating for extended product use life.
Provides protection from cuts and oil exposure across multiple applications and within a series of different dip-line gloves (palm coated, 3/4 dipped, full dipped)
RIPEL technology prevents fluid from making contact with the workers skin, keeping hands dry.
Provides dexterity and a high level of comfort with ZONZ technology.
Superior grip performance with ANSELL GRIP technology for safe handling in dry-to-oily applications.
Lightest weight: up to 20% lighter design and ZONZ comfort fit technology delivering all day comfort* available in cut protection, general purpose and insulated styles.
FORTIX technology for extended product use life and increased protection with up to 12x durability in the thumb crotch.
Silicone free.
Light, durable gloves with cut + oil protection.

View Ansell-HyFlex Sell Sheet