3M™ E-A-R™ Flexible Fit Earplug
Breakthrough innovations in hearing protection don't happen every day. That's why we're excited to introduce the 3M E-A-R Flexible Fit Earplug. It's the first earplug that offers NRR 25 dB using a one-hand insertion, or NRR 30 dB with two-hand insertion.

The 3M E-A-R Flexible Fit Earplug has a soft foam tip and a flexible fitting stem that allows easy insertion into the ear using one or two hands. The soft foam tip conforms to the unique shape of the ear canal to help block out noise. The cord keeps earplugs readily available and helps keep foam ear tips clean between uses. It's well suited for activities that require gloves or cause dirty hands or situations when only one hand is free to fit the earplugs.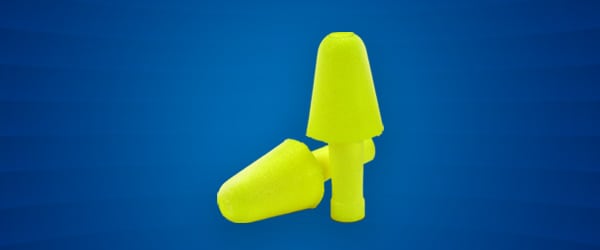 Reinventing the Push-To-Fit category
Fit test probes are available to conduct fit testing using the 3M™ E-A-Rfit™ Dual Ear Validation System. The patented design and innovative thermoplastic materials make this earplug one of 3M's most versatile and durable push-to-fit style earplugs. Workplace applications can include assembly, blasting, cleaning, demolition, electrical, facility maintenance, grinding, machine operations, painting, sanding, and welding.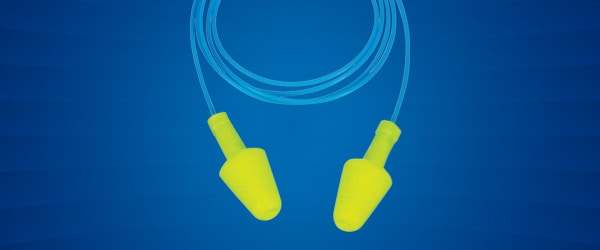 Key Benefits
Firm, yet flexible stem for one or two hand insertion
Soft foam stem for secure grip
No roll down of soft foam tip helps keep ear tip clean
Good for workers with gloved or dirty hands
Ideal for workers with only one free hand available for inserting earplugs
Compatible with the 3M E-A-Rfit™ Dual-Ear Validation System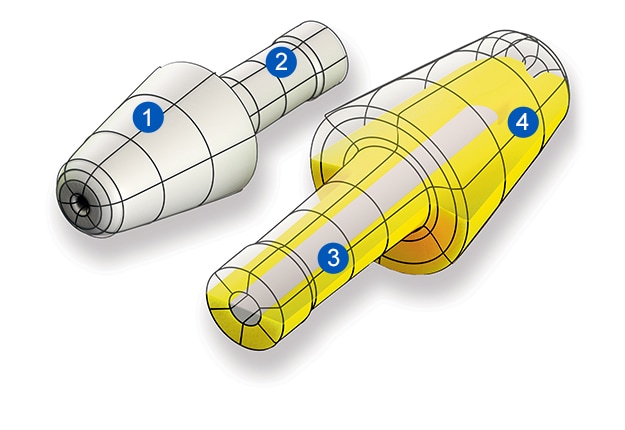 | Number | Feature |
| --- | --- |
| 1 | Roll-down not required |
| 2 | One-hand insertion option |
| 3 | Firm, yet flexible fitting stem |
| 4 | Durable foam-encapsulated design |
One-Hand Method
Insert rounded ear tip into ear canal while holding stem with thumb and finger.
Hold pressure on stem for a few seconds while inserting. If needed, push stem from a different direction to make insertion easier.