Kimberly-Clark Professional™ Icon™ Dispenser Collection
Elevate your space with the latest advancement in reliable dispensing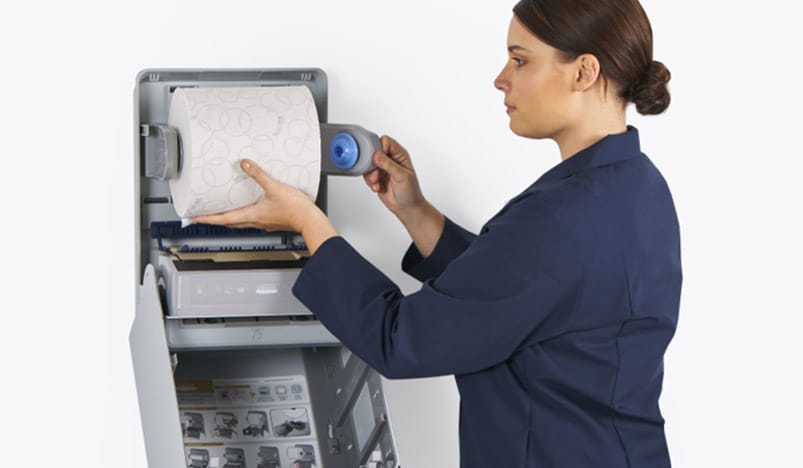 Reduced service time and product spend
Icon™ dispensers are built with dual motion sensors and direct-drive technology for 99.9% jam-free dispensing.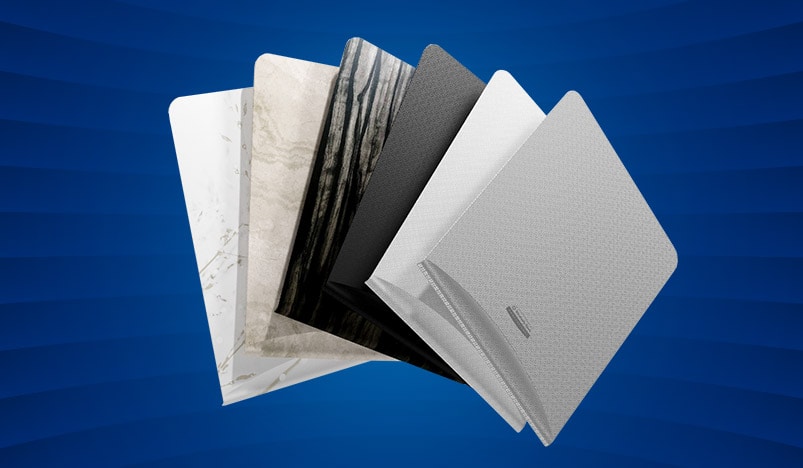 Interchangeable custom faceplates
Engineered for quick and easy faceplate swapping with a secure snap-in feature. Refresh the look and feel of the restroom with 6 designer faceplate options.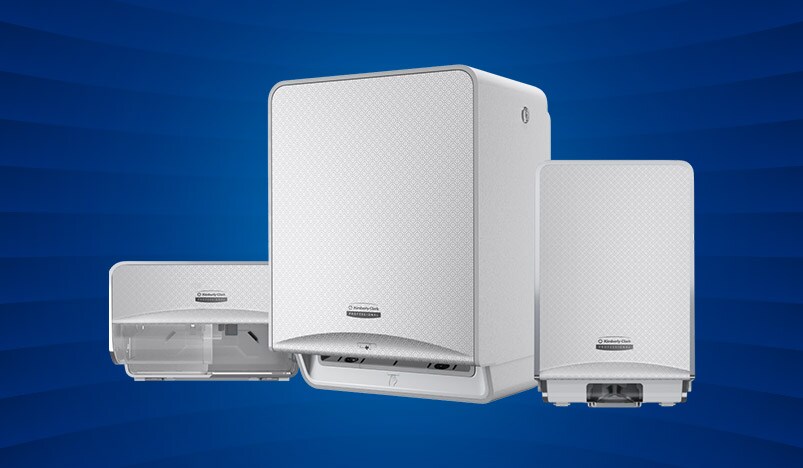 More sustainable product pairings
Icon™ paper towel and skincare dispensers are compatible with green certified hygiene products from trusted brands like Kleenex® and Scott®.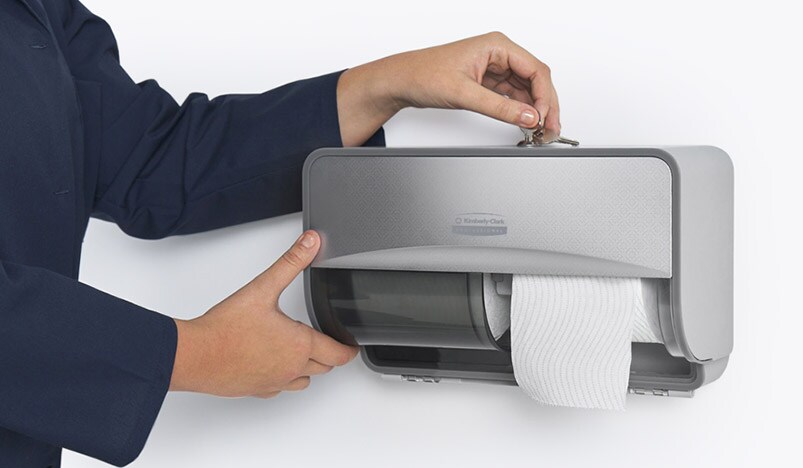 Effortless from installation to servicing
Lighted control panels with easy-to-read icons enable quicker servicing
Intuitive visual cues – LED lights indicate when a unit needs maintenance
Controlled opening – Dampened hinges make changeouts easy
Flexible accessibility options – Choose keyed or keyless entry and left or right lock location
Introducing Kimberly-Clark Professional™ Icon™ Technology
The Kimberly-Clark Professional™ Icon™ dispenser collection includes a first-of-its-kind dispenser that offers interchangeable faceplate options to elevate commercial washrooms with added sophistication and enhanced functionality. While most dispensers are designed around the paper, the Kimberly-Clark Professional™ Icon™ dispenser is designed around the servicer, facility manager, and end user – offering style, simplicity, cutting-edge technology, and a human-centric experience. All Kimberly-Clark Professional™ Icon™ dispensers are equipped to dispense Kimberly-Clark Professional's global brands, including Kleenex®, Scott® and Cottonelle®.

Watch the video