HARVI™ Solid Carbide End Mills
Making Your Job Easier and More Profitable
HARVI technology has increased customer productivity and provided cost savings in every type of application from general machining to aerospace applications, steels to high-temperature alloys, and roughing to finishing operations. HARVI end mills are designed to make your job easier and more profitable by extending tool life and eliminating time consuming finish passes.

With machine tools being able to operate at higher speeds and feeds than ever before, HARVI end mills can thrive in these conditions, but not alone. Taking advantage of increased operating parameters and high-performance milling techniques requires rigid tool holding and near-zero runout to push HARVI end mills to their full potential. Combining HARVI high-performance endmills with HydroForce Hydraulic Chucks completes this high performance system
Learn more

The benefits of rigid tool holding, decreased runout, and tool dampening will all contribute to extending the life of HARVI end mills. HydroForce can provide these benefits not only for HARVI end mills, but for all round tool holding needs, increasing tool life up to 30 percent depending upon the application and setup.
Selecting Your End Mill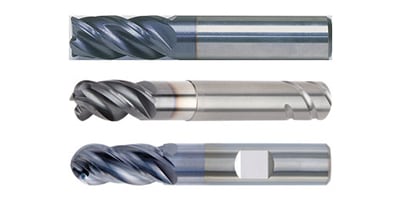 HARVI I
The HARVI I system offers plunging, slotting and profiling at the highest possible feed rates for a wide range of materials. Designed for roughing and finishing with one tool with outstanding metal removal rates to increase productivity.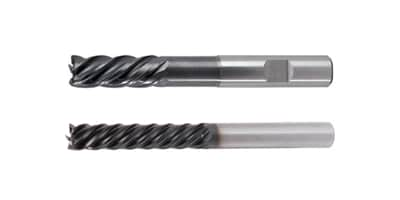 Harvi II
The HARVI II system is designed to provide maximum metal removal rates with five unequally spaced flutes for roughing and finishing operations in side milling, slotting and profiling. 1 x D slotting in titanium and stainless steels with five unequally spaced flutes. Roughing and finishing with one tool.
Harvi II Long
The HARVI II Long system is designed for machining titanium, steels and stainless steels with excellent surface finishes at maximum Metal Removal Rates (MRR). 5 x D side milling finishing operations in titanium and stainless steels. Exceptionally straight walls.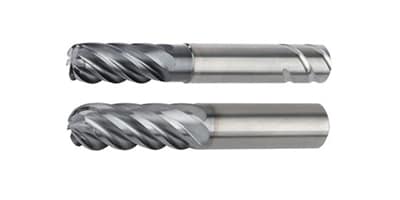 Harvi III
The HARVI III system takes high-performance profiling, semi-finishing and finishing to the next level. Outstanding metal removal rates increase productivity. Six unequally spaced flutes for chatter-free machining at high feed rates.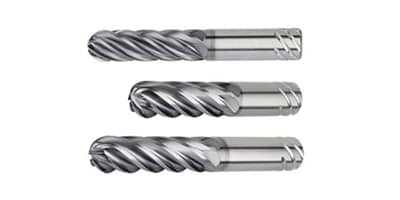 HARVI III Aerospace Expansion
This new HARVI III version is tailored to address traditional machining techniques, as well as high-velocity machining techniques with one tool design. Outstanding metal removal rates increase productivity. Longest tool life due to eccentric relief grind and proprietary KCSM15™ Beyond™ grade.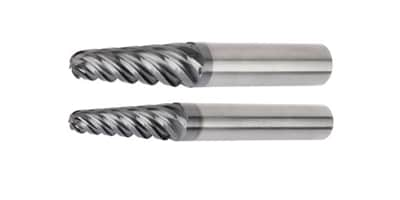 HARVI III Taper Ball Nose
HARVI III taper ball nose addresses the demand from energy and aerospace turbine customers to increase output and solve capacity issues by significantly reducing machining time in 5-axis machining. Up to 50% higher metal removal rates (MRR) with same tool life or up to 50% higher tool life. Designed for 5-axis machining in steel, stainless steel, nickel-based alloys and titanium.
Selecting your End Mill by Use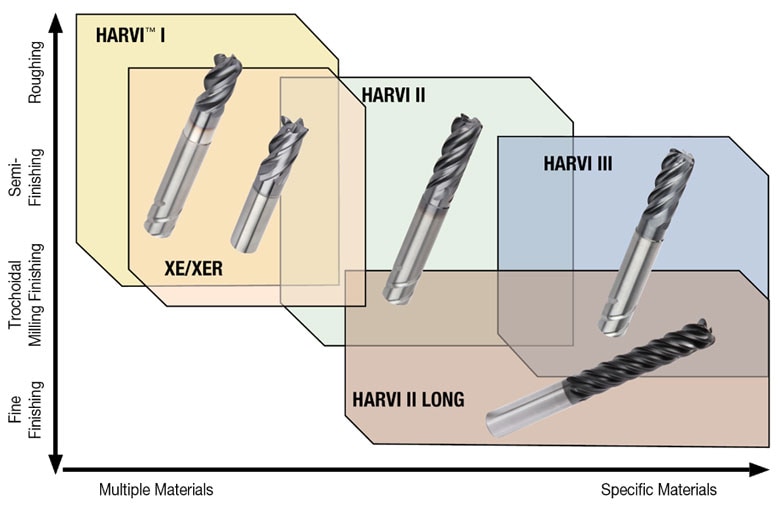 HydroForce™ Hydraulic Chucks
Our most advanced and universal hydraulic chuck is your first choice for milling, drilling, and reaming applications. HydroForce hydraulic chucks require only two sizes for all tooling applications. Reducer sleeves are applied for all other diameters.

ERICKSON™ Safe-Lock™ Smart Coolant reducer sleeves are specially designed for secure clamping when used with end mills featuring Safe-Lock™ tool shanks. The special drive feature in the Safe-Lock™ reducer sleeve and grooves in the tool shank prevent the end mill from spinning and pulling out of the sleeve during extreme machining conditions.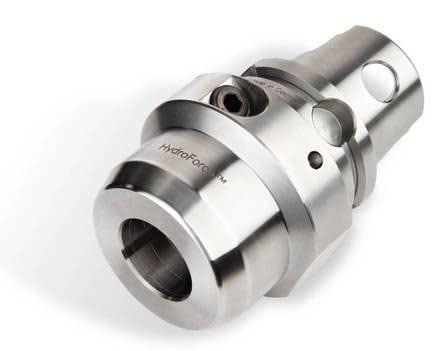 Additional Resources