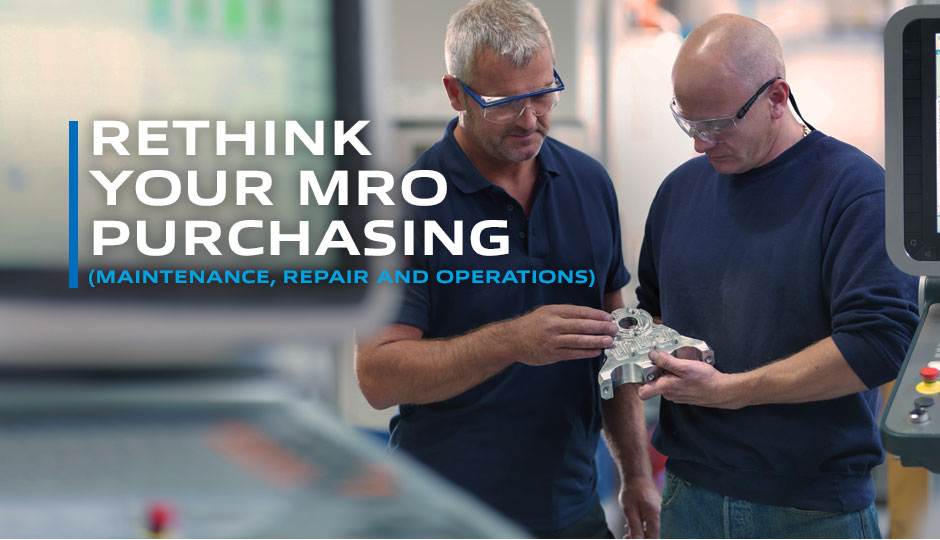 What comes to mind when you picture procurement?
Hopefully, it's phrases like, innovative, strategic partner, collaborative or value-driven.
Today, procurement does a lot more than manage tactical purchases of goods and services. Fueled by data and insight, procurement can play a critical role in making manufacturing more productive, more efficient and more profitable.
But, if you feel like you're still stuck with a "cost-cutter" label, it's time to rethink the way your company views procurement.

Refocus: look past piece price
Many procurement professionals are asked to reduce costs, without having a say in the number or mix of what they're purchasing. Others are hit with blanket cost-reduction orders without any emphasis placed on finding value.
Does this sound familiar?
If you're laser-focused on piece price, you're missing opportunities down the line. It's time to show how you can help make your people, equipment and processes more productive. It starts with uncovering hidden costs and learning how to create value.
Three reasons to shift away from a piece price mentality:




Redefine your procurement: MSC can help
MSC is built to help our customers optimize their end-to-end procurement supply chain. Our proprietary methods, technology and expertise can help you achieve best practices to lower your TCO.